A Support network information forum assisting people in health care, senior citizen, veteran, veterans administration, injured worker, political issues, political prisoners, Iraq and Afghanistan war, incarcerated innocence, media, ethnic, spiritual information assistance resources. Dare To Dream proudly offer links to the
written word .. by the enlightened voices of today..
DTDN.net believes these pages containing links to other related websites will be of interest to visitors of this site. However, the inclusion of a link on these pages do not imply that DTDN.net endorses any organization, website or its contents.
********** ALERT FOR PET OWNERS!!! **********
Jerky Causes Deaths, click below

http://rattlebridge.com/blog/2011/12/03/anyone-who-has-a-dog-please-read-this-and-pass-it-on/



Click the badge to support overturning "Citizens United"
*********** We Support the Wisconsin Workers and Unions ***********
Dare To Dream Members in Solidarity with Wisconsin Rally

----- Original Message -----
From: chairmanjosephbringsplenty@yahoo.com
To: contact@daretodreamnetwork.net
Sent: Wednesday, February 10, 2010 11:31 PM
Subject: Thank you for donating!



Dear Barbara and Dan,

On behalf of Cheyenne River Sioux Tribe, I would like to thank you for your generous donation of $100.00. Your support makes it possible for us to continue our mission. We encourage you to ask your friends to donate at https://secure.piryx.com/donate/0oFFsK8c/Cheyenn-River-Sioux-Tribe/

Thank you,
Cheyenne River Sioux Tribe

********** We Are The Many, a voice of the 99% ************
Lyrics and Music by Makana
Makana Music LLC © 2011

Download song for free here:
http://makanamusic.com/?slide=we-are-the-many

We Are The Many

Ye come here, gather 'round the stage
The time has come for us to voice our rage
Against the ones who've trapped us in a cage
To steal from us the value of our wage

From underneath the vestiture of law
The lobbyists at Washington do gnaw
At liberty, the bureaucrats guffaw
And until they are purged, we won't withdraw

We'll occupy the streets
We'll occupy the courts
We'll occupy the offices of you
Till you do
The bidding of the many, not the few

Our nation was built upon the right
Of every person to improve their plight
But laws of this Republic they rewrite
And now a few own everything in sight

They own it free of liability
They own, but they are not like you and me
Their influence dictates legality
And until they are stopped we are not free

We'll occupy the streets
We'll occupy the courts
We'll occupy the offices of you
Till you do
The bidding of the many, not the few

You enforce your monopolies with guns
While sacrificing our daughters and sons
But certain things belong to everyone
Your thievery has left the people none

So take heed of our notice to redress
We have little to lose, we must confess
Your empty words do leave us unimpressed
A growing number join us in protest

We occupy the streets
We occupy the courts
We occupy the offices of you
Till you do
The bidding of the many, not the few

You can't divide us into sides
And from our gaze, you cannot hide
Denial serves to amplify
And our allegiance you can't buy

Our government is not for sale
The banks do not deserve a bail
We will not reward those who fail
We will not move till we prevail

We'll occupy the streets
We'll occupy the courts
We'll occupy the offices of you
Till you do
The bidding of the many, not the few

We'll occupy the streets
We'll occupy the courts
We'll occupy the offices of you
Till you do
The bidding of the many, not the few

We are the many
You are the few

Credits:
Directed & Edited by Kamuela Vance
Filmed by Tom Hackett & Kamuela Vance
Creative Consultant: Evan Tector
Thanks to 'Olelo Community Television
All images Fair Use.
Our heartfelt gratitude to the Artists and Photographers.

http://www.youtube.com/watch?v=xq3BYw4xjxE&feature=share
In Remembrance of Senator Edward M. Kennedy
1932 - 2009

"The Lion of the Senate"

"Health Care for ALL Americans was his Passion"

You will be greatly missed, but never forgotten...
Barbara and Dan Williams/Founders DTDN
Click here to read entire Health Care Bill (pdf - download; 3.8mb)
- please be patient, time to download per your broadband speed -
Click here for summary of Health Care Bill by Ernst and Young, LLP (pdf)
Securities and Exchange Commission vs Ersnt and Young: http://www.sec.gov/litigation/admin/2009/33-9096.pdf

To ALL Presidential Candidates



IT'S NOT important who is the first woman or black President!
IT'S NOT important the president be a Democrat or Republican!

What IS important is that "We the People" get a President that is there for the welfare of the majority of the people, and NOT there for Big Business and their Lobbyists!

What IS important is that "We" have A White House OF the People, that believes in the PROTECTIONS and RIGHTS of THE PEOPLE, as referenced in "OUR" U.S. Constitution and Bill of Rights.

Only then will "We the People" have an opportunity to see our Government humbly serving, THIS NATION & ALL HER CITIZENS!

To The Congress:

YOU have FAILED "We the People" for decades! The party doesn't seem to matter. The American People have earned the right to expect the BEST from those who represent "US" and what "We" require of "OUR" Government!

To U.S. Presidents:

"I" can't believe you have been allowed to take "OUR" COUNTRY down this destructive road for so long. You sir, are several levels below STUPID!
An American President should not hurt AMERICA'S PEOPLE !

Dan Williams, Co-Founder: DTDN.net
Founder: TheBridgeToNowhere.org

Vaccines and Autism: The science and the politics
Would Mr. Bush have this child arrested as a "TERRORIST"?
~ More info ; ~ Justice For Jimmy Dennis ~ ~ ~

God Bless Americans & Our Friends of the World
" The Ten Commandments Are Not Multiple Choice "
" GOD "
" The Bill of Rights - Constitution Are Not Multiple Choice "
" We The People "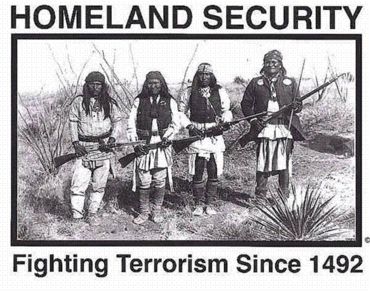 For DTDN it all started with an industrial accident in 1989,
and then being abused by the Nevada's Workers Compensation System.
As Damaged Health Care (HMOs, PPOs, etc.) began.
DTDN at Anti-War Protest - Santa Fe, NM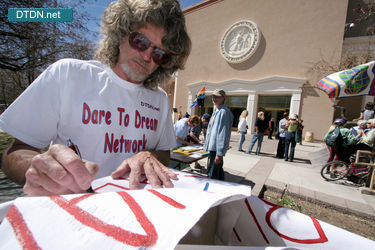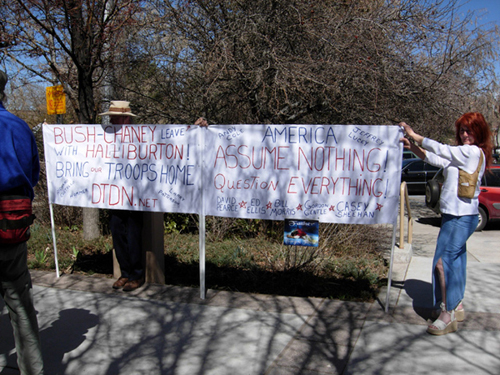 Charles Woods for US Senate and Classic Car Rally
Las Vegas-Nevada 1992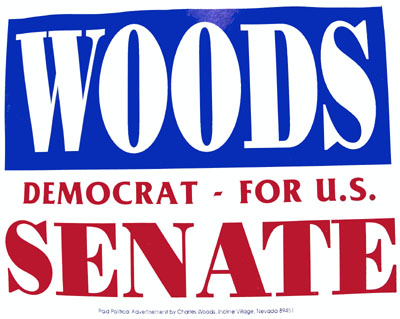 Charles Woods, overcame the scars of a fiery World War II plane crash and went on to business success. In 1992 Mr. Woods ran for US Senate against Harry Reid, D-Nev. Barbara and Dan Williams actively campaigned for Mr. Woods. Charles got 48364 votes to incumbent Harry Reid's 64828 statewide. Senator Harry Reid lost in his home town of Searchlight, where we not only lived, but organized the candidate's town-hall meeting.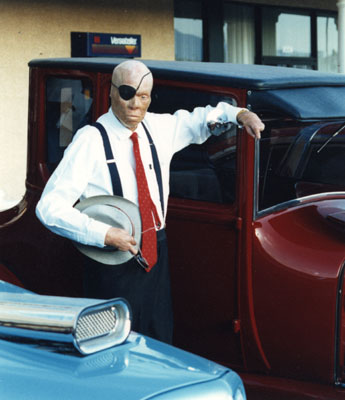 Charles Woods with Model T Ford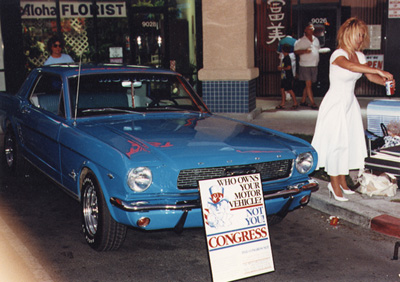 Looks like Barbara got a little hot with this all day rally, just had to break out the "Pepsi".
photos by Dan Williams
Dare To Dream Network and AFL-CIO
Nevada Workers Comp Reform 1995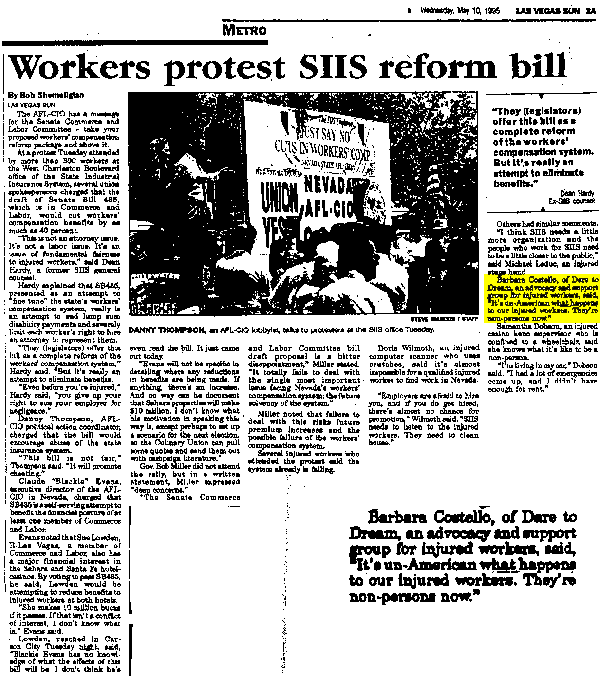 Nevada Legislature and Workers Comp 1995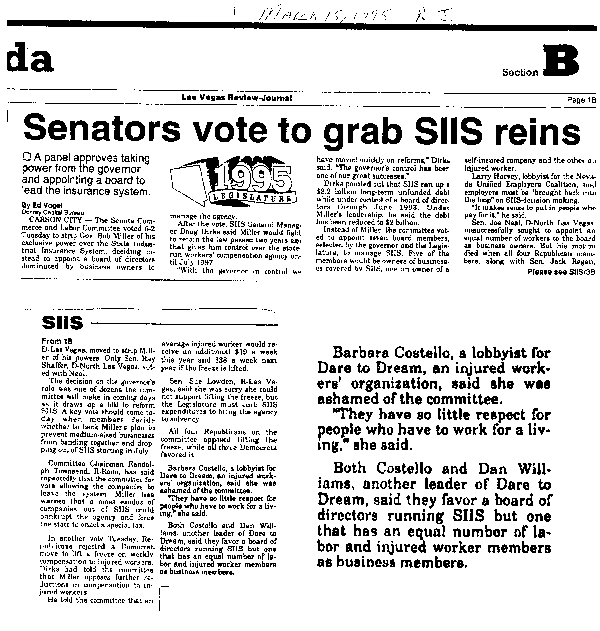 Dare To Dream Network Helping Others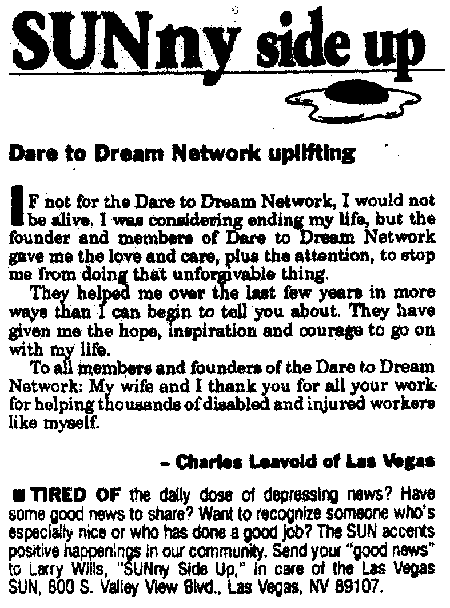 *** Important Eye Opener America ***
Cheney's Halliburton moving to Dubai with American (lost?) Funds?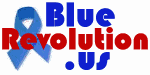 No Child Left Behind ??? (video-wmv), click here
George Bush Senior and Iraq's Oil
Important
Dog and Cat Food Recalls
Kidney Failures and Deaths have resulted from recent poisoned pet foods,
your pet may be at risk!
A letter to my Son and to my Nation
from Sara Rich, Mother of Suzanne Swift
Public Citizen! Clean Up Washington!
"You're About To Learn Secrets That Most People
Will Never Know About Healing Their Pets"
BOYCOTT FOX NEWS SPONSORS: USE "MESSAGED" BOYCOTT
Obama is a two-faced liar. Aw-RIGHT!
by Greg Palast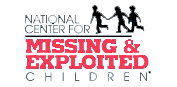 Ashes & Snow
by Gregory Colbert
Be Ye Recycled To God